Important information if you are accused of or being investigated for a federal crime
If you are under federal investigation or charged with a federal crime, be aware of the following recommendations.
If Under Federal Investigation
The best time to get a criminal defense lawyer is as soon as you become aware of the federal investigation. In many cases, the federal prosecutor (referred to as an Assistant United States Attorney) and the FBI or DEA will investigate for months, even years, before charging someone with a federal crime. It is during this time that a criminal defense lawyer can help most.
Depending on the circumstances, it may or may not be in your best interest to cooperate with the federal government. A skilled criminal defense lawyer can ensure any deal you make is in your best interest. In some situations, early cooperation and exchange of information can result in a significant reduction in prison or even the complete avoidance of prosecution. But, this decision should be made with caution. Additionally, a lawyer can ensure that any decision you make is done so with a clear understanding of the potential benefits and consequences.
If Charged with a Federal Crime
Whether it is a federal drug crime, or a white collar crime such as bank fraud or embezzlement, the federal court and federal sentencing guidelines generally guide the judge on the sentence. These penalties can be severe. Understanding how to reduce the sentencing within the guideline is critical. An experienced criminal defense attorney can aid your defense by introducing factors that may reduce your sentence. For example, one of the most influential factors within the guideline is a person's prior criminal record. There are others.
What To Do Next
If you are charged with a federal crime or are under federal investigation, you need to call a criminal defense lawyer immediately. Our team is standing by and available to assist you.
Experienced Federal Criminal Defense
Whether it is a federal drug crime or a white collar crime, such as bank fraud or embezzlement, trust only an experienced criminal defense attorney to aid your defense and attempt to reduce your sentence.
The best time to get a criminal defense lawyer is as soon as you become aware of the federal investigation. This is when a criminal defense lawyer can help most. If you are charged with a federal crime or are under federal investigation, call a criminal defense lawyer immediately.
Introducing attorney Dean Valore, former Assistant Federal Prosecutor now specializing in federal criminal defense
With extensive experience as a federal prosecutor for the United States Department of Justice, Attorney Dean Valore is ranked among the top legal professionals in the nation. As an Assistant United States Attorney, Dean gained a wide range of trial experience in complex white collar crime and international crime. He is currently serving as a Magistrate for the South Euclid Municipal Court and an Adjunct Professor of Law at the Cleveland-Marshall College of Law at Cleveland State University where he teaches state and federal criminal procedure. Attorney Valore has also lectured internationally on criminal law and has lectured at the FBI Academy in Quantico, Virginia.
During his career as a prosecutor, Attorney Dean Valore tried over 75 cases before juries in state and federal court as first-chair counsel and handled dozens of bench trials. He also handled appeals in both state and federal courts in Ohio, and as a federal prosecutor, he attained a 100% conviction rate, never losing a trial. While an Assistant United States Attorney, Valore was a member of the Northern District of Ohio's elite Strike Force unit, which specialized in public corruption and organized crime prosecutions. He was honored to lead the investigation—heading a team of Justice Department prosecutors and U.S. government and foreign agents— which resulted in the successful prosecution of one of the nation's largest international cybercrime groups involved in internet auction fraud and money laundering schemes. He was also successful in investigating and prosecuting a large scale, Russian auto theft ring operating in over ten states. In addition, he led a team of national and international prosecutors and law enforcement officials investigating a large cybercrime group in Eastern Europe conducting email phishing scams and illegal wire fraud on one of the largest financial institutions in the United States. Another notable case involved the investigation and successful prosecution of an Eastern European crime lord's operation both overseas and in the United States, which included, gambling, extortion, money laundering, murder, weapons trafficking, drug trafficking, and human trafficking.
As a federal prosecutor, Attorney Dean Valore was also a member of the National Security Unit. He led investigations and prosecutions related to domestic and international terrorism matters involving terrorist financing and money laundering and investigated and successfully prosecuted immigration fraud cases. Moreover, Attorney Valore successfully prosecuted several high profile cases, including United States vs. Vincent Frustaci, the largest public corruption theft-in-office case in Ohio history—the successful prosecution of which earned Attorney Valore the FBI service award. Attorney Valore also received an award and recognition from the Department of Homeland Security for leading the successful prosecution of a high profile corruption case involving misuse of government equipment.
At the national level, Valore led the investigation of a multi-million dollar on-line chat room fraud and extortion scheme operating in over 20 states and served the Justice Department as the criminal civil rights coordinator for the Northern District of Ohio, where he coordinated district wide seminars and community outreach programs with non-government agencies and over 40 state and federal law enforcement agencies. He also the led the investigation and prosecution of over 50 alleged criminal civil rights violations matters ranging from racially motivated hate crimes to excessive use of force by police officers. Moreover, he served as the lead prosecutor in several large scale human trafficking, prostitution, illegal labor, and harboring of illegal immigrants cases. One notable case that he successfully brought to a conclusion was United States vs. David Tuason, which involved a 20-year unsolved racially motivated hate crime, in which one of the victims was a sitting United States Supreme Court Justice.
As an Assistant Cuyahoga County Prosecutor, Dean Valore prosecuted cases involving homicide, rape, gang violence, public corruption, and complex financial and white collar crimes. He handled complex grand jury investigations of financial institutions and of other individuals involved in criminal activity. As an Assistant Cuyahoga County Prosecutor, he led the investigation and successful prosecution of the first felony theft of wildlife in the nation's history. Two other noteworthy experiences included his investigation of a large scale notorious gang murder and the successful prosecution of several high profile unsolved "cold cases." These cases had remained unsolved for several decades, but with the assistance of new technologies, suspects were identified and convicted, bringing the cases to a closure.
Drawing on his extensive background prosecuting criminal cases, Attorney Valore is able to provide a solid legal defense for clients charged with white collar crimes, public corruption, and money laundering. With a comprehensive understanding of federal and state criminal laws, he also counsels public and privately held corporations and individuals facing unwelcome governmental scrutiny, from those facing grand jury subpoenas to those called as witnesses or requested to turn over internal corporate records and other confidential business information. Clients benefit from his firsthand knowledge of the trial strategies and tactics used by state and federal prosecutors. Based on the knowledge he gained of the inner workings of the U.S. criminal justice system, he also represents individuals whose civil rights have been violated by police or other government officials to provide a compelling case to judges and juries of civil rights abuse. In addition, he provides expert legal representation to individuals facing misdemeanors and other lesser crimes, such as DUI's and traffic offenses, in municipal courts. With a wealth of complex litigation experience, he is also able to represent clients facing a range of civil matters, including breach of contract claims, collections cases, construction disputes, and unfair competition, among others. Moreover, with the insights gained as a magistrate, Attorney Valore practices in the area of municipal law, handling cases involving various administrative units of government. In addition, his law practice is dedicated to business law—representing clients ranging from small and medium sized companies to large corporations—real estate law, probate, and estate planning.
Dean and his wife, Attorney Anna Ferguson, live in Westlake with their two children.
Practice Areas:
White Collar Federal Criminal Defense
Corporate Law
Civil Litigation
Municipal Law
Education:
Cleveland Marshall College Of Law, J.D., 1999
Miami University, B.S. Finance, 1993
Admitted To Practice:
Ohio State Bar
United States District Court, Northern District Of Ohio
United States Court Of Appeals, Sixth Circuit
Experience:
Partner, Valore & Gordillo, LPA
Assistant United States Attorney, United States Attorneys Office, Northern District Of Ohio 2007-2012
Director, Litigation Division, Valore & Cruse Co., LPA, Westlake, Ohio 2005-2007
Assistant Prosecuting Attorney, Cuyahoga County Prosecutors Office 2000-2005
Law Clerk, United States Attorneys Office, Northern District Of Ohio 1999
Testimonials CHANGE TO VG ONES
"We were approached by an organization interested in purchasing our company and merging it with theirs. After many, many years of being a Cleveland family-owned business, it was time to transition ownership into new hands. Knowing that we had to get a law firm to represent our selling-side of the transaction, the first call we made was to Wegman Hessler. Wegman had served our family and business well, in personal and business matters, for years. Wegman Hessler truly shined in the way they represented our side during the deal.... Whether its estate/trust planning, or M&A business-services needs, Wegman Hessler has never disappointed."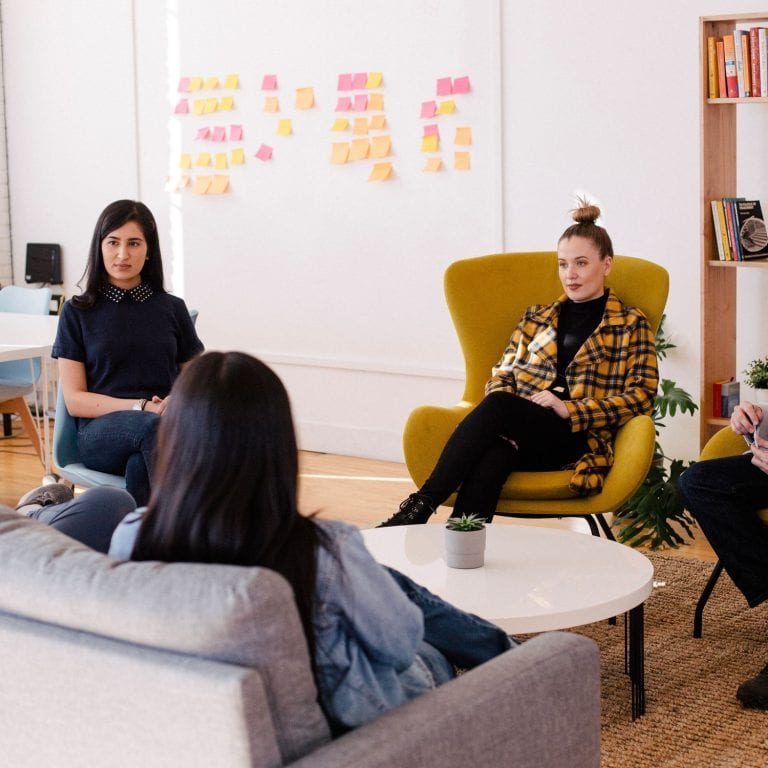 Kyle
Vice President of a Cleveland-area printing company
"Making the decision to take legal action is difficult. It's even more difficult to relive and define each moment in time, knowing you did the right thing...hoping others will see the truth. I felt supported, heard, and most of all safe with my representation by Chris Holecek and the team at Wegman Hessler. They are thorough, detailed, communicative, and empathetic. They've done it all before! You can trust them to help you make the right move."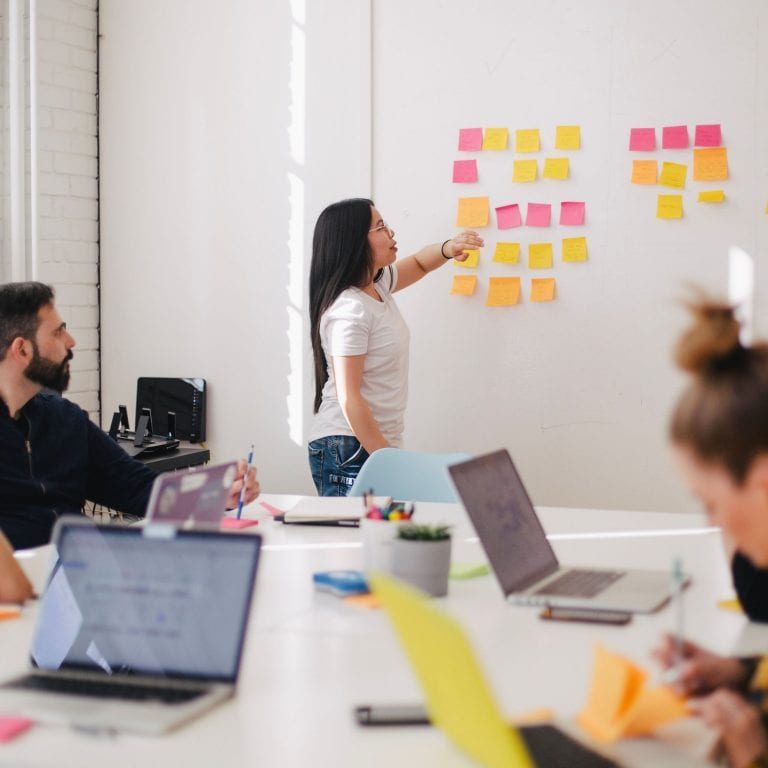 Cheryl M.
Wegman Hessler client